150GSM NOTEBOOKS CRAFTED TO STORE YOUR BEST IDEAS
Your analog productivity companion
Whether it be for work, studying, journaling, or brainstorming—the Thinker's Notebook is made to be tailored to how you work.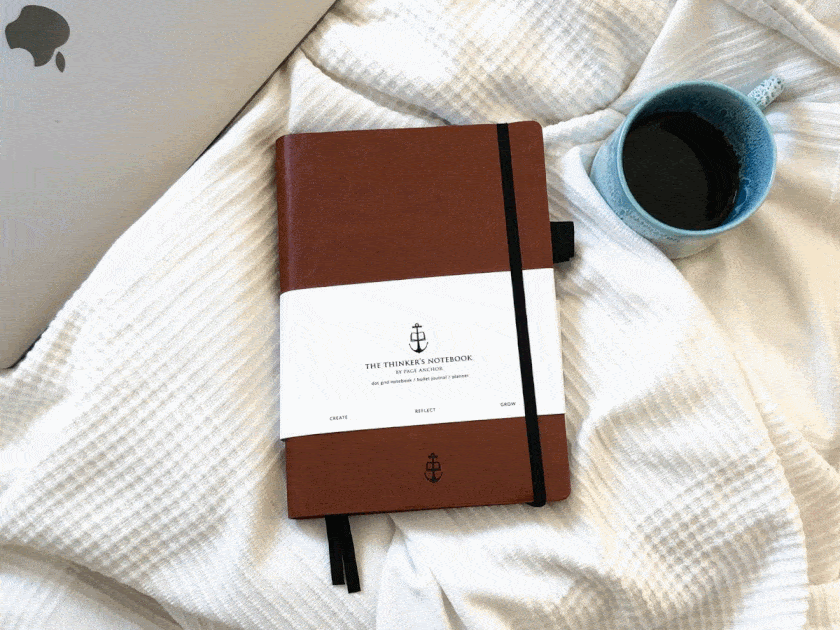 "Best bullet journal I've ever used"
"The Thinker's Notebook has easily been the best bullet journal I've ever used! The monthly reflections pages are a great bonus. Their simplicity has been exactly what I've needed to maintain habits and reach my goals!"
Bullet journal, notebook, goal planner—all in one.
While no journal is perfect for everyone, The Thinker's Notebook was designed to contain the nescessary conditions for you to craft your own perfect notebook.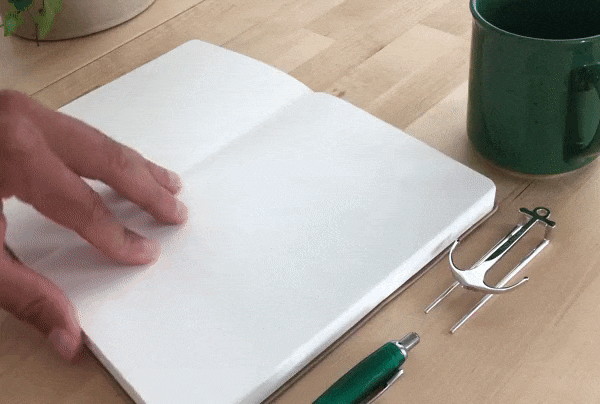 160 numbered dot-grid pages
The Thinker's Notebook's pages are made using premium, FSC approved, 150gsm ivory paper. The paper's thickness helps prevent your ink from bleeding through and being visible on the next page, and its smoothness simply makes it a pleasure to write on.
Monthly reflections layout
Create the best possible year for yourself. Maintain new habits, set a monthly reminder to yourself, and stay on top of your goals—all without needing a separate planner.
Based on proven concepts, the monthly reflection system is made to help create clarity in your goals and thoughts, and will give a beautiful snapshot of your ideas and thoughts throughout the year once filled out.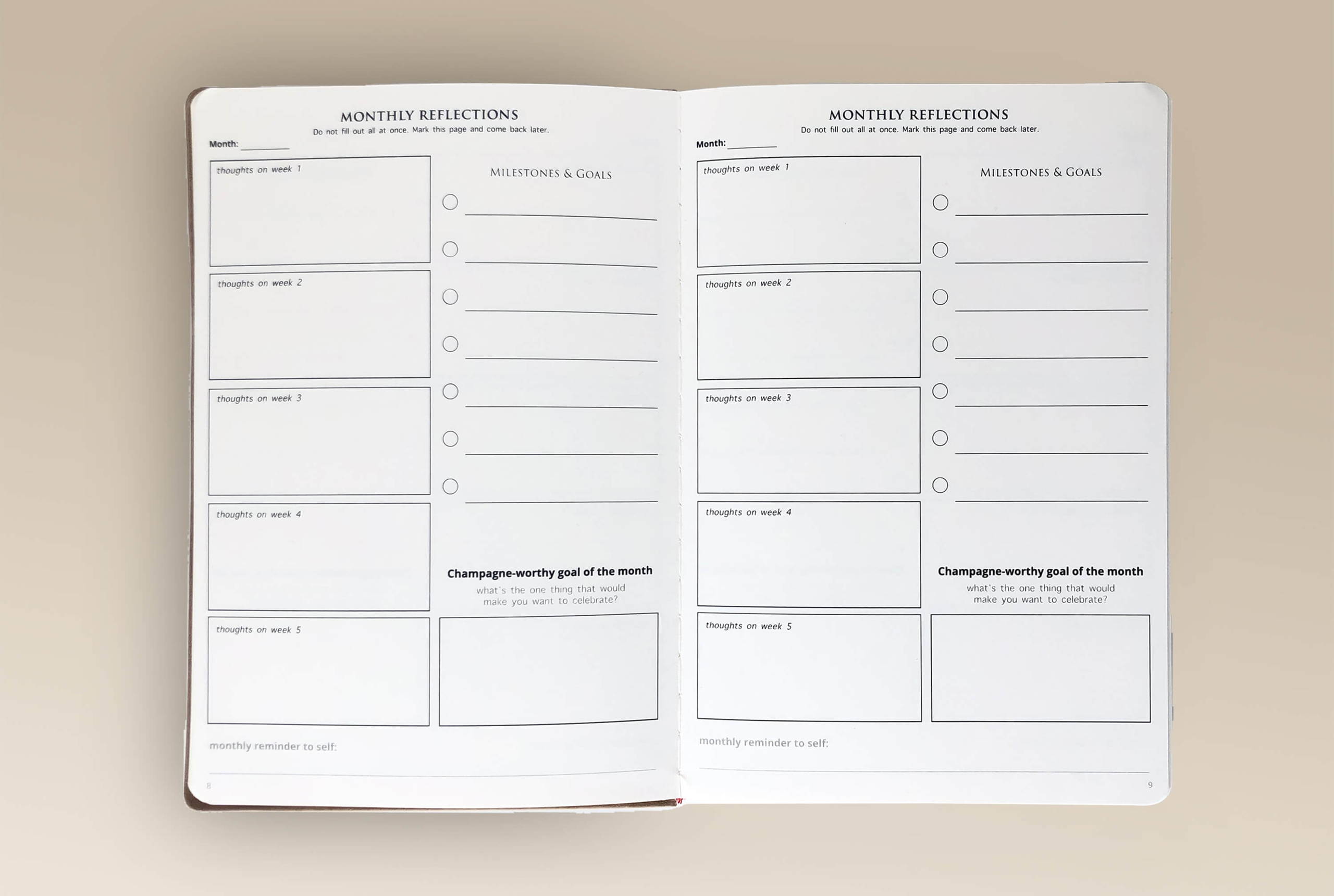 Got any questions about The Thinker's Notebook? Check out our FAQ below:
How is the notebook structured? Are the monthly reflections pages in the beginning?
Yes! The first 16 pages are the introductory/index/monthly reflections pages. The remaining 160 pages are dot grid.
What is the size of the notebook?
The notebook is A5 sized. Each sheet is 21 x 15 cm
How far is the space between each dot grid?
Each dot has 5mm of spacing.
So much of my daily problem-solving as an engineer comes from my notebook, and I've always wanted one that looks as good as it is useful. I can't wait to receive my Thinker's Notebook!
After using and giving up on so many goal planners I'm happy to finally get one that doesn't have such a complicated system. The fact that I can have it in the same book as my regular notebook is also a huge bonus.