150GSM NOTEBOOKS CRAFTED TO STORE YOUR BEST IDEAS
Your analog productivity companion
Whether it be for work, studying, journaling, or brainstorming—the Thinker's Notebook is made to be tailored to how you work.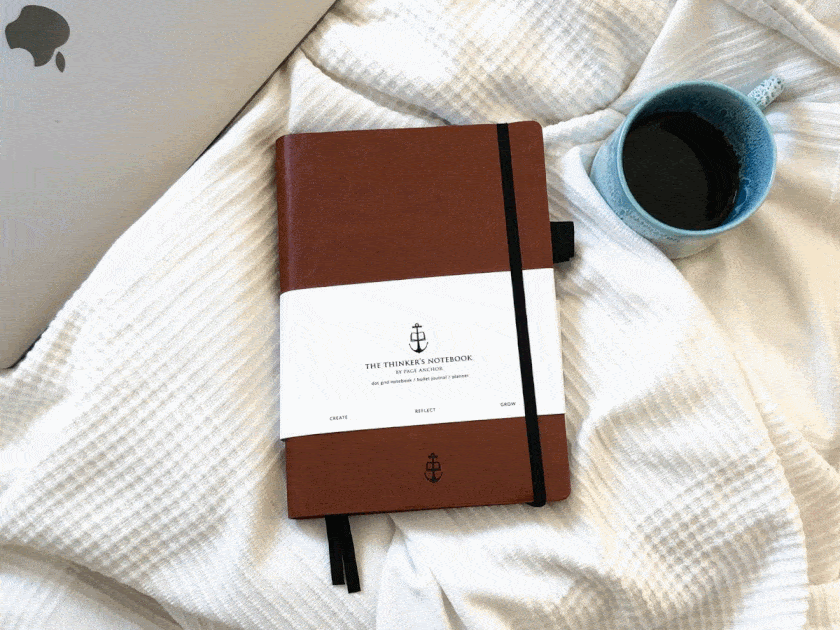 "Best bullet journal I've ever used"
"The Thinker's Notebook has easily been the best bullet journal I've ever used! The monthly reflections pages are a great bonus. Their simplicity has been exactly what I've needed to maintain habits and reach my goals!"
Bullet journal, notebook, goal planner—all in one.
While no journal is perfect for everyone, The Thinker's Notebook was designed to contain the nescessary conditions for you to craft your own perfect notebook.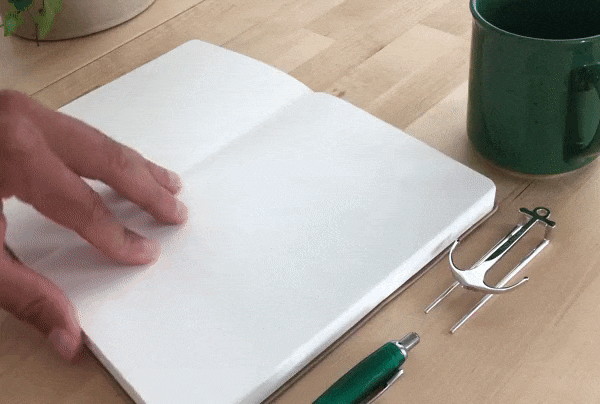 160 numbered dot-grid pages
The Thinker's Notebook's pages are made using premium, FSC approved, 150gsm ivory paper. The paper's thickness helps prevent your ink from bleeding through and being visible on the next page, and its smoothness simply makes it a pleasure to write on.
Monthly reflections layout
Create the best possible year for yourself. Maintain new habits, set a monthly reminder to yourself, and stay on top of your goals—all without needing a separate planner.
Based on proven concepts, the monthly reflection system is made to help create clarity in your goals and thoughts, and will give a beautiful snapshot of your ideas and thoughts throughout the year once filled out.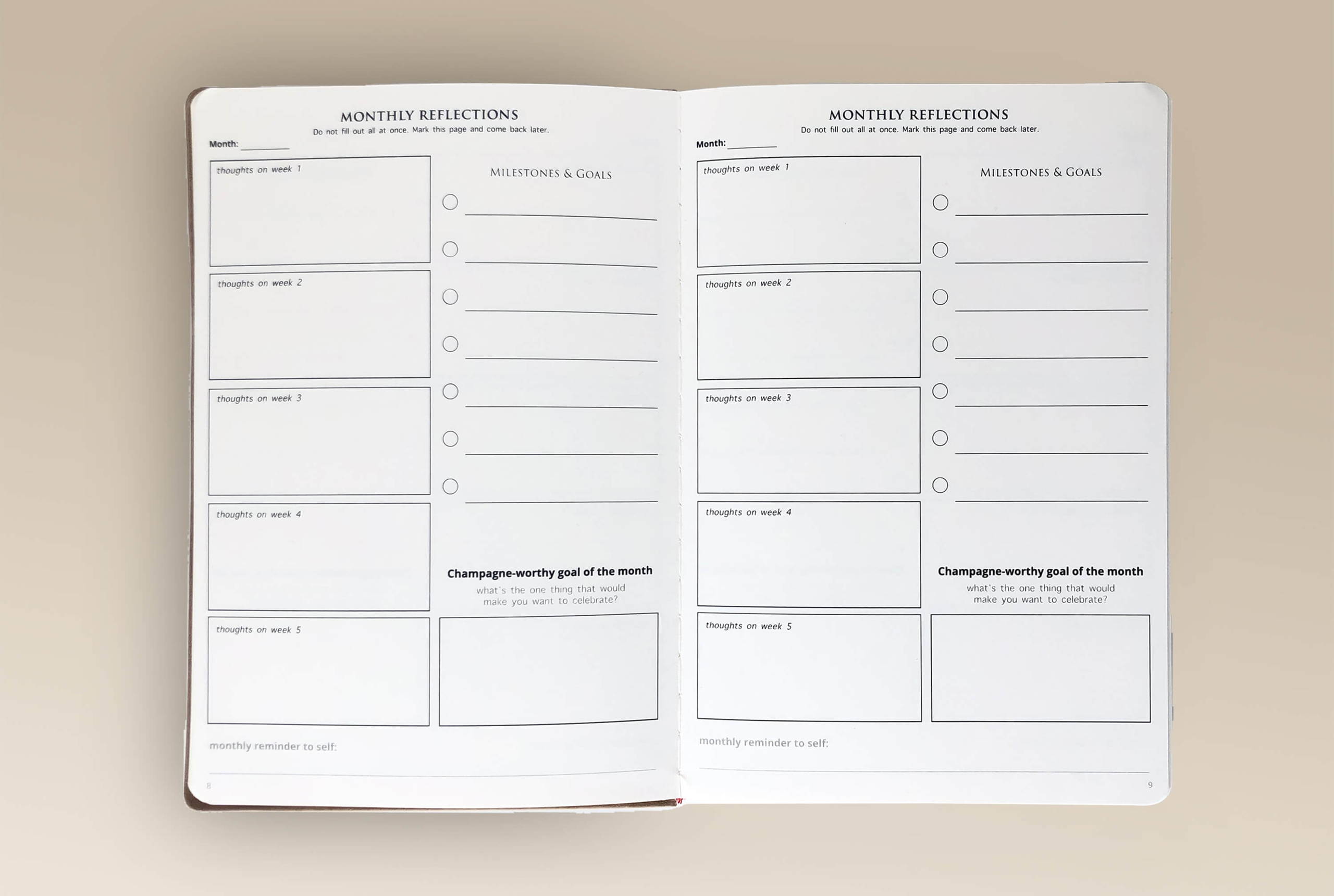 Got any questions about The Thinker's Notebook? Check out our FAQ below:
How is the notebook structured? Are the monthly reflections pages in the beginning?
Yes! The first 16 pages are the introductory/index/monthly reflections pages. The remaining 160 pages are dot grid.
What is the size of the notebook?
The notebook is A5 sized. Each sheet is 21 x 15 cm
How far is the space between each dot grid?
Each dot has 5mm of spacing.
So much of my daily problem-solving as an engineer comes from my notebook, and I've always wanted one that looks as good as it is useful. I can't wait to receive my Thinker's Notebook!
After using and giving up on so many goal planners I'm happy to finally get one that doesn't have such a complicated system. The fact that I can have it in the same book as my regular notebook is also a huge bonus.

Customer Reviews
Write a Review
Ask a Question
03/26/2022
Brent C.

United States
Same Great Note Book, Different Color
Very nice note book for journaling. Paper excellent with fountain pens! Different cover colors a helpful for indexing.
Making sure our paper worked perfectly with fountain pens was one of our top priorities when designing the Thinker's Notebook—so reading your review means a lot to us, Brent. Thank you!
12/31/2021
Anonymous

United States
The Thinker's Choice
Page Anchor's page anchor is a reader's delight. I can position my books to accommodate any reading position without losing my place; because, the Anchor exerts gentle force evenly over both face pages. The Thinker's Notebook is brilliantly conceived and executed. From logical design to quality of materials, this project journal is the best I have seen after shopping the Internet for quite a while. Tracking information is customarily provided for all orders. Having experienced a concern regarding a previous order, I can verify the polite efficiency of Page Anchor's Customer Care department. Response from Team Members is fastidious and swift. I discovered Page Anchor on Instagram (a sometimes perilous experience for shoppers). What a treasure I have now! So, many thanks to Page Anchor, and have a prosperous 2022!
12/29/2021
Anonymous

United States
Great product
Highly recommend the page anchor. Journal and page anchor are perfect.
02/02/2021
Lynn H.

United States
Page Anchor and Journal
Totally love both. Extremely high quality. Took a while to get to me from Denmark but well worth the wait!
01/26/2021
Oksana K.

Canada
Great gift idea
My daughter loved this!